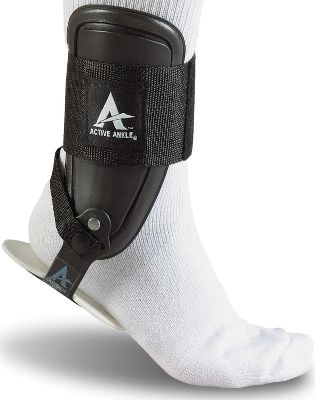 As anyone who has played the sport knows, volleyball involves lots and lots of lateral movements.
That makes it all the more important to keep your ankles stable.
Cramer's T2 Active Ankle Brace is designed for unparalleled support while you're on the court. It features a durable, quick fitting single strap system that is adjustable for both high and low top shoes.
The featherweight EVA padding hugs every contour of the ankle.
In all, it makes for a sleek, less bulky brace that still offers maximum performance and protection.
Get it for $39.99 at Volleyball America.
Related: Browse our entire selection of volleyball equipment.