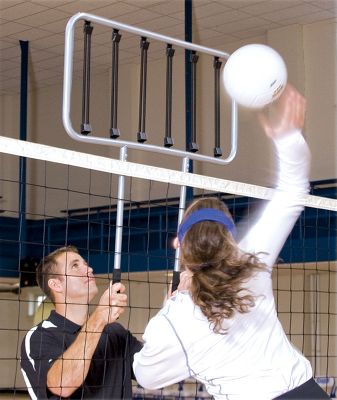 Run through in-game situations in practice, using the Tandem Sports Bungee Blocker.
Constructed of lightweight aluminum and bungee straps to allow for game-like simulation in practice, the bungee blocker improves hitting placement and helps players on block coverage. The sturdy design allows for easy handling and use.
Suggested uses include team drills, game-like simulation, individual hitting and coverage drills.
Get it for $89.99 at Volleyball America.